Mermaid Fantasy » Doll gallery » Shampoo
Shampoo Mermaid
Shampoo of "Ranma 1/2" became a mermaid.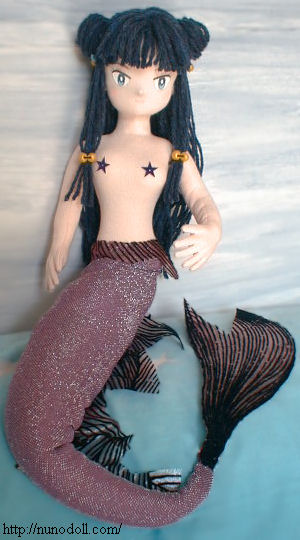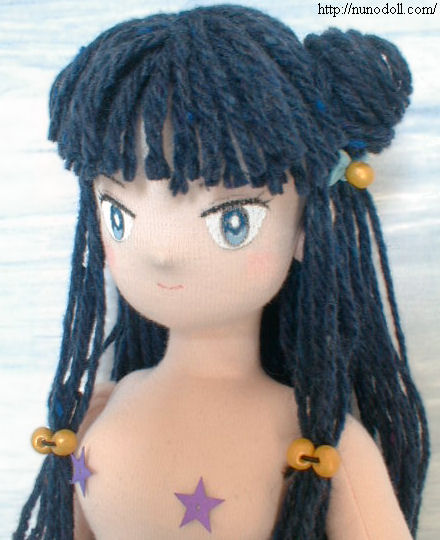 Hekira is this doll's name.
58cm + 22cm fin.
Dark blue hair is thick woolen yarn.
Fish part is purple lame cloth. The fins are made of the same cloth as Pink mermaid's.
Hair ornaments are made of clay, ribbon and elastic.
Afterwards, she got legs, and put on Chinese dress.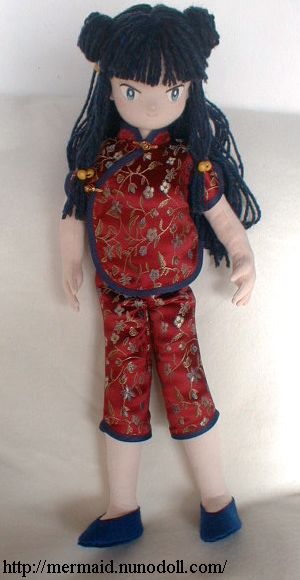 Mermaid Fantasy
Mermaid merman dolls
---


Doll gallery
Making
Privacy policy