Mermaid Fantasy » Mini mermaid
Mini mermaid Japanesque
Lovely little mermaid doll. About 16cm.
Black long hair and sakura chirimen bottom.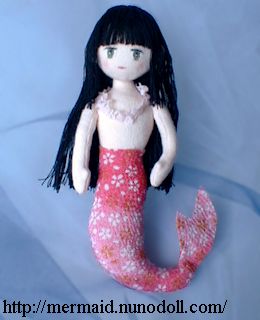 Materials and pattern
Stretch fabric for skin.
Thin cloth for lining. I used cotton lawn.
Yarn for hair.
The fish part of this doll is made of Japanese chirimen cloth.
You can use any cloth.
Imitation flowers, and so on.
Pattern is here. Print on A4 paper.
Making the base
Refer to Mini doll making. The head and arms are the same.
Sew the parts and turn inside out.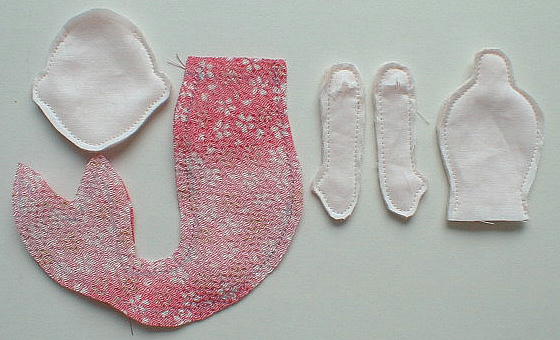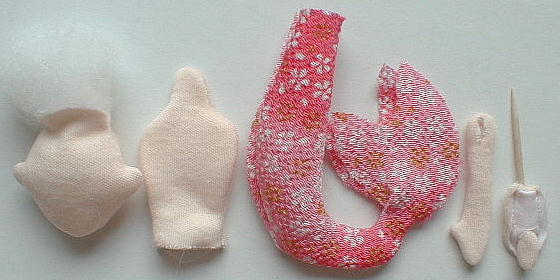 Glue the caudal fin. Trim it.
Stuff with fiberfill.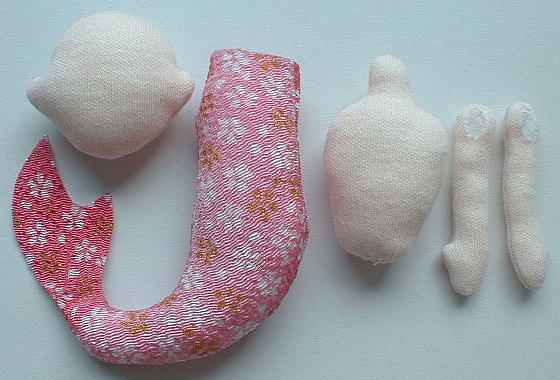 Breast
If you would make her breast rather big, put two pills of cotton batting in between the stretch fabric and the lining.
The glue them.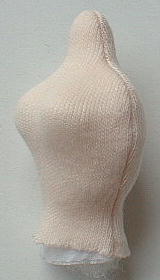 Finish
Draw the features with acrylic or felt pen.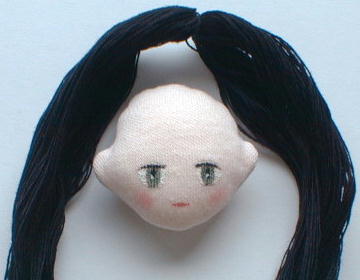 Stitch the head to the body.
Stitch the bottom to the body.
Stitch the arms to the shoulders.
Glue the bunch of yarn to the head.
Put on the accessories you like.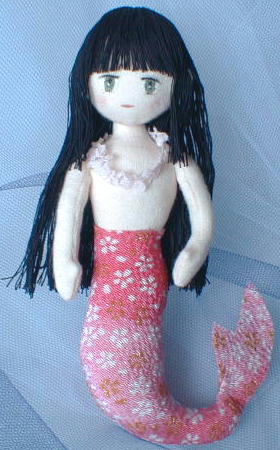 Mermaid Fantasy
Mermaid merman dolls
---

Making
Marriage a la Mermaid
Doll gallery
Privacy policy