Mermaid Fantasy » Mermaid costume
Mermaid Costume
Gorgeous costume of mermaid in human size.
180cm length (contains caudal fin 45cm). It is not washable.


Materials
This is an example of making in my way.
The base is knit fabric.
This is recycle from a skirt of wool jersey.
The fins and scales are transparent and metallic cloth.
I used polyester organdy.
Instruction
Making the base
Sew the base like a long skirt.
Its bottom is sewed triangle.
The length is longer than your legs.
You may stuff the end with polyester fiberfill softly.
Pass an elastic tape through the waist.

Stitch the caudal fin.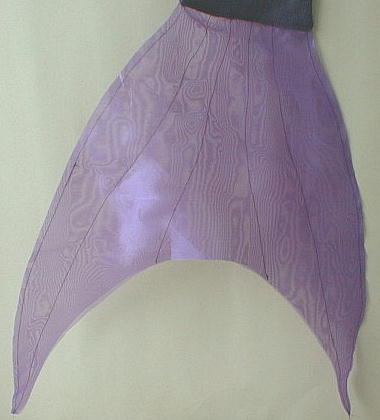 Then draw the lines on the fin with golden acrylic paint.
Attach scales
Draw the circles (5 - 8cm) on organdy cloth with golden acrylic.
Cut out them after dries.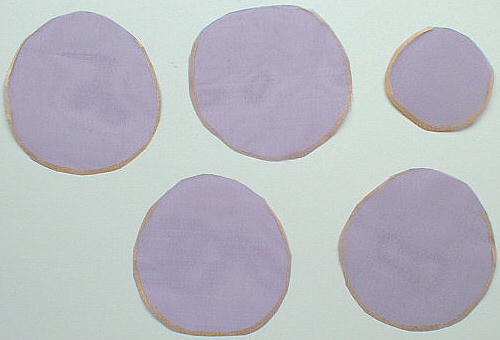 Stitch the circles to the base with a transparent thread.
Over 200 scales are required.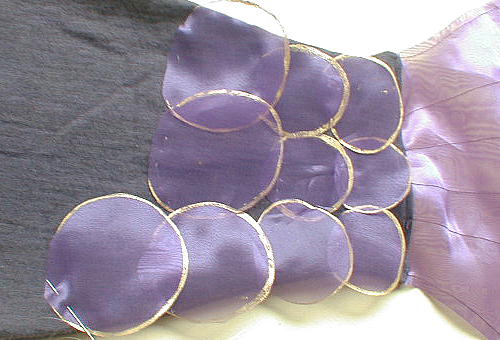 Next, I would like to make brassiere of scallop. I don't know when.
Mermaid Fantasy
Mermaid merman dolls
---

Making
Marriage a la Mermaid
Doll gallery
Privacy policy