Mini mermaid Japanesque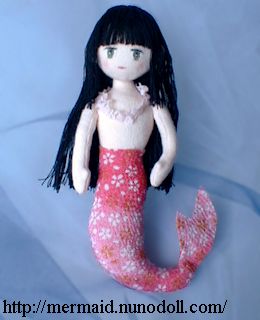 Lovely little mermaid doll. About 16cm.
Black long hair and sakura chirimen bottom --- it's Japanesque.

Instruction
Refer to
Mini doll making
. The head and arms are the same.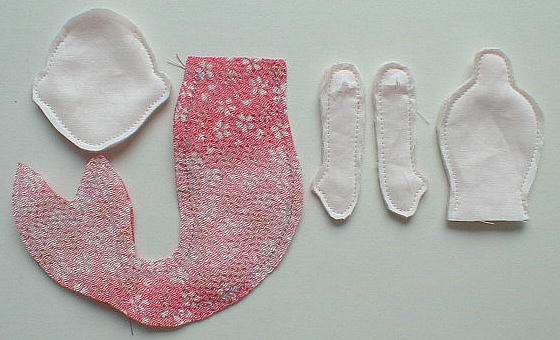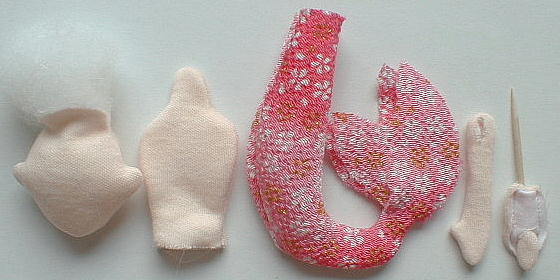 Glue the caudal fin. Trim it.
Stuff with fiberfill.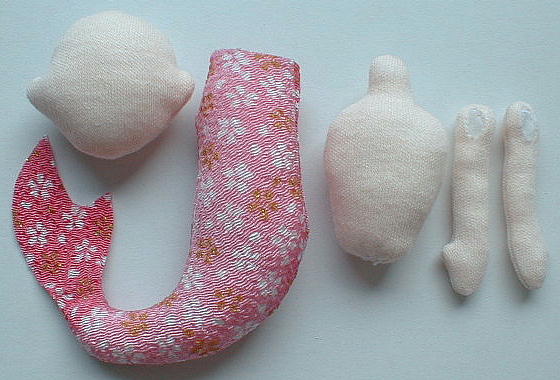 If you like big bosoms...
Put two pills of cotton batting in between the jersey and the lawn.
The glue them.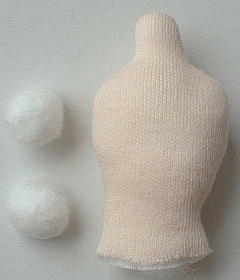 -->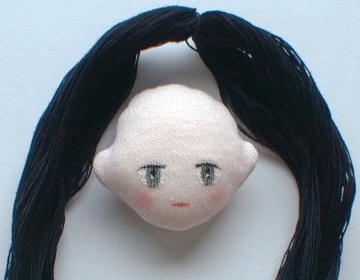 Draw the features with acrylic or felt pen.
Stitch the head to the body.
Stitch the bottom to the body.
Stitch the arms to the shoulders.
Glue the bunch of yarn to the head.
Complete
Put on the accessories you like.





---
Boy Dolls / Life size kids / Anime dolls / Nekomimi dolls / Bridal dolls / Stuffed animals / Nuno Life / Sewing / 人形 / ぬいぐるみ